Author:
Echo
Hi! I'm Echo, a Molecular Biology and Biotechnology student from the University of the Philippines - Diliman. Something about this blog, uhm nothing much. Just a platform for my thoughts. My hobbies include, reading books, sleeping, watching Youtube videos (SciShow, Crash Course, WatchMojo, etc.), watching tv series (AHS, HTGAWM, GoT ofc, etc), and playing video games (LoL,Wc3,StcrfII, basically I love RTS games). Though lately I have not been able to play games since I have SO MUCH time constriction. Yeah. Oh, and before I forgot, I also believe that humans came from Aliens. If not, spontaneous generation. (In your face, Virchow :P.)
Also Me
That moment when I could walk
From CS Lib to NIMBB to Chem to AS
Without even losing my poise
Could even bounce my hips with I'm on it
When suddenly
Me: *Sees and walks past him*
Also me: *Oh look, your laces are slightly untied.*
The rest is history.
Wow. Can't believe I used to know how to write. 😛 My old self should teach me…
The Strawberry Enthusiast
Write 2-paragraphs about a funny or a frightening dream:
        September 06, 2015, it was 2:00 am just right after Kulayaan–the Kalayaan residence hall acquaintance party.  We came up with the wonderful idea to  have a horror story telling marathon. That was why along the flickering of the old, decrepit ceiling light in the dorm's TV area, our hushed voices were heard. Stories after stories were shared–some of the particular stories were the infamous cabinet on the basement, where someone was allegedly locked and starved to death; the mysterious lady who was said to be haunting the grounds of the sunken garden during the night; the horrors of sleep paralysis; and the story from the UST files: the OLE ghost, which is a voice, allegedly heard by a woman who used the worn-out and avoided comfort room in one of the old buildings in UST. While inside a cubicle, as…
View original post 876 more words
:3
I'm at that point again, when I know I shouldn't be happy
But I am
Which btw is essentially being happy for absolutely no reason
Heck, I should even be sad.
I don't know
I am just so happy to be alive, probably
Though not so obvious, but, heck I love my life 😛
I don't have time to talk about the recent things happening in my life atm
But things are happening, and I don't know hahaha
I am listening to songs again… which mutually inclusively also mean I am missing someone
But I don't know
Maybe it's just the way memories are,
The first time it's red,
Then it'll turn blue
Until it simply becomes violet,
And violet it is, the color you'll love over and over again
I don't know
Hahahaha
Have I gone crazy? Hm
---
P.S. On other note, omg. I can't decide what to put on for tomorrow– how about those long fingers instead :3 I don't hahahaha omg i just said that. Wow. Wala. I simply have a 'thing' for long slender fingers on a big hand omg yes
DEAR ALL (part 1: TJB)
So, I went on a dinner with my friends. I would just want to say how happy I am to be with these people. I don't know. Hahaha I guess, it's just happy to be with people who you could truly be. But aside from that, I simply… happened to know… something and it kinda made me uncomfortable, kept my mind puzzled…
Basically, questions were put into my mind and I want answers.
So, I guess I'll start by introducing myself, just so we know we're on the same page.
Hi, I'm Echo. April 28, 2000. 17 years old. Interested about anything related to science.  Hates shortening telomeres. Loves telomerases. Interested to pursue telomerase biology post-grad. Might pursue medicine alternatively. Might be MD. Ph.D. years from now. Interested in Psychiatry. Loves to argue. Loves to be the best. Loves to win. Type A person. Yes, wenneng! Kinda annoys people a lot. Kinda introverted. Kinda boring. Has a tendency to push people away. Will tell you he's strong independent. Is actually scared all the time. Squeaky annoying voice. Likes to play music on shower. Likes to sing. Does not have the talent tho. Talks a lot. Loud. Picky with people. Is actually a loyal friend. Snores a lot. 169 cm. 43 Kg. INTJ.  Feels like the damn queen all the time. Just wants to be loved. Etc.
Ok. Now. I kinda heard stories about… and it kinda makes me scared. Also, I would be graduating the school year following this. Effectively, I only have a year in college. And Omg. Omg. It has been 2 and nearly a half year since I entered UPD. A lot of things have happened. I met a lot of people. I have spoken with a lot of people. I have kinda accomplished a lot of things. Kinda changes me for better or for worse. But still there's still so much I want to do while I'm still in college. Most importantly, and forgive me for my awkward transitioning… I just want to address the issue that some of my former friends were now people I don't even want to look in the eye.
So to address this issue, once and for all, and at least to try and make amends if any, I'll start by saying…
Hey, TJ
Or as I would prefer to call you by only your first name,
T
( as someone who loves greek mythos so much, I fell in love with your name the first time I heard it; not to mention at that time I was also head over heels with this gorgeous guy whose last name is Sivan) 
I don't know if you're reading this
Probably not
Heck
What are the odds of you still reading this blog hahaha
Point is…
I know you don't like me
Perhaps literally and romantically
And you're not really on my 'favorite-people-list' either, you were
But
After all these times
I just want to know
Why
Why the fuck are you so mad at me
I don't know
Yes, I used to have a feeling for you
Ok
Perhaps I was annoying and all that stuff
But to simply suddenly stab me behind my back?
DUDE, WTF
I don't know
Was that not surprising for you?
Because I was freaking shocked back then
I TREATED YOU LIKE A REAL FRIEND MAN
I FREAKING OPENED UP TO YOU
I THOUGHT WE WERE FRIENDS
I TRUSTED YOU
I know your sorrow and I'm trying to be there for you
I'M TRYING TO BE THERE FOR YOU
I. WAS. TRYING. DUDE.
I was trying to get to know you
I want to hear you
I want to hear your story
I want to be there for you
Goddammit, how could you fucking do that.
And to say na pakialamero ako
Oh my holy lord.
Ok.
Point is, you know what
That was a year ago
And I have moved on
I became happy again
I thrived
I lived
But I just want to know
Why.
Why?
Why do you hate me so much?
I just want to know
Heck, I'm dying to know
My curious mind can't handle being in the dark for so long
I want answers
So please if you considered me your friend even for a second
If you even value the time we have as friends (wasn't that such an awkward and presumptive thing to say)
I just want to know
Please
Tell me
Why did you hate me so much
Was it something I did
Was it me
Or are you simply an asshole and you know it
I don't care which
I just want answers from you directly
---
P.S. I was listening to Troye while writing this post when suddenly… OMG. THAT WEIRD BUT CAPTIVATING TUNE OMG. THIS IS THIS SONG. I WAS TRYING TO FIGURE OUT THIS SONG'S TITLE/ARTIST FOR THE LONGEST TIME WHEN SUDDENLY OMG
To the guy with the light blue shirt
That moment na nasa lab lang ako today to do my weekly chores
Which is to feed the mice on either a Sat or a Sun
Shifting with a fellow apprentice
Katatapos ko lang mag pafeed actually,
I me-message ko na lang yung RA namin  sa FB to inform progress
When suddenly
Somebody on this FB group
Posted an ad
And
I was like
YIKES
THAT FUCKING ORG
At syempre
Since ayokong makakita ng mga ganyan pang extravaganza in mah lyp
I den't need et
I went on this person's profile
With the intention of blocking that said person
Para wala na akong makitang ganyang pop-ups
And hopefully avoid you-know-who's face showing up on my FB
When
Suddenly
Bam
WAW.
THAT. GUY'S. FACE.
in this person's cover photo
WAW.
You know what
I'm done
I'm so done
I mean
Hay
OMG
Are you fvking kidding me y u do this to me Lhard
Utang na loob naman
Respeto po sa feelings ko
Can I just say
Andun na ako sa transition point kumbaga sa acid-base titration
two drops na lang mag e-equivalence point na
Then I saw that photo
And boy
Back to square one
OMG
Utang na loob talaga
There's a reason why I blocked that person
and have been avoiding AS like the plague these past few weeks ( or months)
Pero omg talaga
Never na talaga ulit akong papasok sa building na yon till the year ends
Angry reacts
Angry
So Angry
Angry reax
---
P.S. Sabi na sayong kumain ka diba? Ang payat-payat mo. Na-aarawan ka ba, ang putla mo. You need sunlight to cue (:3) for the synthesis of vitamin D which is an important cofactor for the enzymes involved in the intake of calcium, for your bones, and cellular signalling, and stuff nakonako -_-
P.S.S. Has anyone ever told you blue or light blue is your color. Now blue is my favorite color as well can i just say
P.S.S.S. Can I just say na napaka redundant nung three words na yan it's like saying learn read and study or something it all meant the same hahaha hinde pero the point is redundant sino ba nagisip nyan mga *insert course here* major talaga
P.S.S.S.S Binlock ko si ate gurl hahaha wala siyang kinalaman pero binlock ko siya can i just say
OMG
Finished reading the book and…
Can I just say
I need a Will Solace in my life right now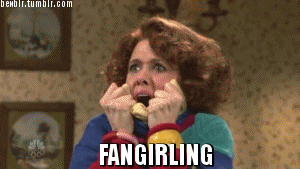 Can I just say, kailangan ko nang boyfriend
Malapit na November 1 anek na
Wala akong ka date huuuuuu 😥
I need my Black Valentine Date cijs
Looking for ka date sa November 1 pm me what
Omg, I'm getting that doctor fetish cijs omg talaga
---
a/n: also, can I just say, every time I'm trying to imagine a perfect bestfriend-eque extravaganza… my mind always uses that person's face for the 'perfect boyfriend' cijs na stress ako. i mean seriously talaga brain…
a/n2: hindi po ako malande (comme ci comme ca 😛 ), natutuwa lang ako omo
a/n3: also, have i said before na my name was almost Nico (or probably Nhico or Nicoh, cause my family have weird thing about h after the first letter of the name or somewhere along the name: Jannah, Christine, Jhaycee, Janellah, Jhon, Theresa, omg can i just say wtf and our family's obsession with the h) and I would have liked it better than Jherico i guess. Three syllables' way too long, and i don't know just don't like the sound of it
Blood of Olympus 🙂
Ok, so ayon
Meron akong book series na sinusundan since midyear
I was listening on it via audiobook
Ayoko kasi talaga ng paper
If you know me as a person,
you know na ayoko ng mga inefficient, pabigat, and overall non-ergonomic
I always optimize things
And I don't like to carry books everything with me
Tinatakbo ko po ang AS to NIMBB,
I would appreciate it kung sana wala na masyado pang pabigat sa bag ko
So I really prefer PDFs and audiobooks over printed books
Pero wala kasi talaga nung Blood of Olympus
So yeah
Here I am, after this hell of a freaking week
Parang tinreat ko lang din yung sarili ko
Pero omg
Sobrang saya ko kasi
Pagdating ko ng room, wala umuwi yung roommate ko for the weekend
OMG
Ayoko kasing nakikita siya, since ang pangit niya sobra.
Nothing personal, talagang hindi ko lang gusto yung pagmumukha niya
Parang yung roommate ko lang nung midyear na never kong kinausap kasi napapangitan din ako (not a single word)
Pero ayon, ganon akong tao
Can I just say na mukhang bayag yung rooommate ko?
Omg, ang pangit-pangit
Mas gusto ko pa si Prince
Anyways,
So ayon, omg
Hindi ko lubos akalain na kaya ko pa lang malampasan ang araw na to
Omg
May Lord
Pano ba naman
Dalawang Exam sa magkaibang majors
MBB 125 – Molecular Physiology of Eukaryotic System — basically Physiology~
Tapus MBB 130 – Molecular Biophysics — basically Biochem and Physics
Tapus omg
Wala
Dumudugo na utak ko
Nitong Thursday may deadline din ako ng paper
Tapus OMG
YUNG PUTANG INANG KAGRUPO KONG WALANG KWENTA KINANGINA NON
CAN I JUST SAY
Mukha na ngang etits, wala pang silbe.
Putang ina
Natapos ko na yung abstract, intro, at conclusion
Tapus na yung discussion
Tapus ni hindi niya pa nagagawa yung results part
OMG
Ang dali-dali non
Putang na loob talaga Lord
Can I just
Zzz
Inutil puking ina
Tapus ayan ka grupo ko na naman yan sa paper
Ano na kayang gagawin namin
Pero ayon
Nalampasan ko naman
Tapus nung Thursday din may reporting, ok na man
Tapus may exam ulit sa 125 nung Thursday
WOW
Can I just say, anu yon
56 items on 50 minutes
@_@
WTF
Tapus may paper na naman ulit nung Friday @_@
HUHUHUHU
To summarize
Thursday – Paper (130L), Reporting (125L), Exam (125)
Friday – Paper (Fil40)
Saturday – LE (125L), LE (130)
Huhuhuhu
Tapus sa Monday meron pang LE sa Bio 180 😥
So ayon
Awa ng diyos matatapos ko to
Buti na lang talaga wala yung roommate ko, at least enjoy ko yung kwarto mag-isa
I could finish reading this and do other things
Basta 😀
❤ ❤
$$$
Becuz I'm poor af…
Wala lang, natuwa lang ako
At least something to be… happy(?) about
May darating pang 30k from DOST can i just say :3
Me:
Good bye iskomai
Good bye pancit canton
S,I.A.
One of the best moments in life is that
Mini-heart-attack-stomach-butterflies-karate-chop-in-the-belly feeling
When you see that person
And you're fighting the urge to smile
I don't know
Hahahaha
My face would fool people effortlessly
But the flesh does not lie
I'm crying
Feeling ko bumaliktad yung sikmura ko kanina can i just
But di ako busog, baka na suka ako
Anu ba kase tagu tagurin pag may time